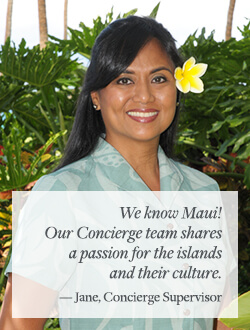 Welcome to Paradise
Aloha! With beautiful year-round weather and gorgeous tropical landscapes, Maui is the ultimate vacation destination. Demand is high for island activities and many have limited availability.
At Westin® resorts, we maintain relationships with the top tour operators on the island and provide on-site, hassle-free booking. For your convenience, all tickets booked through us will be ready for pick-up at the resort.
Don't wait to book. Let us help you plan an extraordinary trip today.